Lucinda's Everlastings - Wildflower Seeds
Lucinda's Everlastings - Wildflower Seeds: Everlastings are an iconic, easy to grow Australian wildflower. Lucinda's Everlastings wildflower seed is presented in clear packaging to show off the unusual fluffy white seeds. Available in 10g and 20g packs in the pink and white colour, and 3g in the Golden colour,  Lucinda's...
Lucinda's Everlastings - Wildflower Seeds:
Everlastings are an iconic, easy to grow Australian wildflower. Lucinda's Everlastings wildflower seed is presented in clear packaging to show off the unusual fluffy white seeds. Available in 10g and 20g packs in the pink and white colour, and 3g in the Golden colour,  Lucinda's Everlastings are ideal for the home gardener and also make a lovely gift.

Everlastings will tolerate extremely cold weather, frost, moderate waterlogging, heat and coastal, tropical, and low-light conditions. They can be planted all year round if irrigated in summer.
Coverage:
10g, covers 10 square metres
20g, covers 20 square metres
3g, covers 6-10 square metres
How to Grow Everlastings:
Everlastings will grow in most conditions. For optimal growth, ensure your seeds have reasonably well drained soil (not water-logged) and access to sunlight for some part of the day.
For optimal germination control weeds before sowing.
Seed should be sown at a rate of 1 gram per 1 m2.
Apply seeds to the soil surface or lightly cover with soil, for a seed depth no greater than 5mm. Gently press into the soil for good seed-soil contact. 
Control pests after planting.
Everlastings thrive with the use of a good all-purpose fertiliser such as No Frills - Hydrofish. If your soil is deficient in any nutrient, also consider the application of trace elements such as No Frills - Rockdust Plus.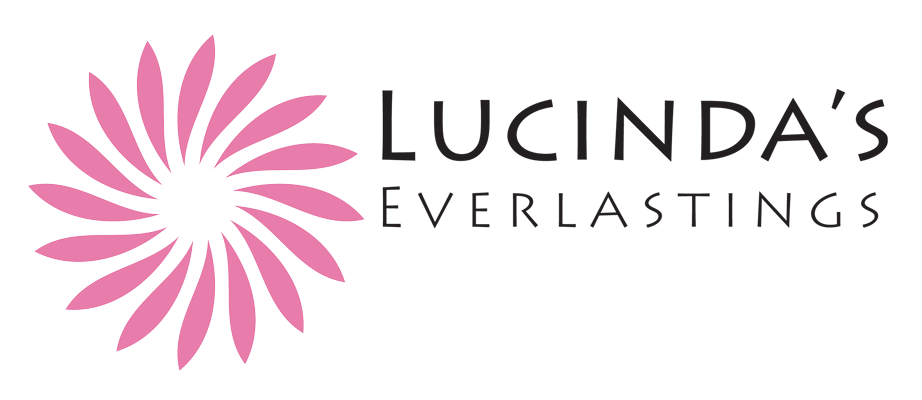 2004 marked the creation of Lucinda's Everlastings, by Rob and Jen Warburton and their two daughters Lucinda and Zara. It was an idea which led to diversification and offered an exciting new industry, complimenting the existing cropping and sheep enterprises on their farm in Kojonup, Western Australia.  Lucinda's Everlastings was inspired by the sheer beauty and simplicity of the everlasting flower. It is a flower that is iconic to Australia, attracting thousands of tourists to our country each year. 
Landcare is a very important element of the farming system adopted by the Warburtons, and they have returned much of the previous grazing land to native vegetation and have fenced off and revegetated all of the waterways on their property. In the middle of the property rests 100 hectares of untouched native bush, full of rare wildflowers and native animals. In 2011 they incorporated the use of everlastings into a wheat crop rotation by lining the outside of the paddocks with the flowers. They are hopeful that this method of incorporating biological diversity within a paddock will encourage a biological method of eliminating harmful insects, diseases and mildews within the crops, eliminating reliance on chemical control.

Receiving Your Order Options and Shipping Information
Click and Collect
Same day or next day pickup is available for local orders. Pickup is from our Perth Eco and Garden Store, located at 284 Albany Highway, Victoria Park. A message will be sent to you when your order is ready for pickup. If ordered on a day the store is closed, your order will normally be ready for pickup on the first day the store is open.
Shipped Orders
Australia Post Express orders are shipped on Monday if ordered on the weekend or same day when the store is open. All Australia Post regular and courier orders are shipped within 48 hours Monday - Friday (except public holidays).
Direct Debit Orders
Orders paid by direct debit will be available for collection or shipping when payment is received in Urban Revolution's bank account.
Shipping Carriers
We use the following carriers to deliver our orders:
Australia Post
Fastways
Sendle
PEP Transport
Other carriers as agreed with customers to achieve the best shipping rates
Order Tracking
If a tracking # is provided by the shipping carrier, we will update your order and a message is sent to you with the tracking information. Please note that some shipping options will not have tracking numbers.
Shipping Rates
The rate charged for the shipping of your order is based on the weight or cubic weight of your products, and your location. Before the final checkout page you will be shown what the cost of shipping will be, before confirming your order.
Free Shipping
We offer free shipping for orders over $200. We want to absorb the shipping costs as much as we can for our customers. Though sometimes the cost of free shipping is way more than the products' margin. To mitigate this business impact we, regretfully, have needed to exclude certain large cubic weight items from free shipping.
Email us for a quote if you want any of these items.
Note: We can not deliver to a Post Office (PO Box) address for free shipping orders due to couriers not being able to deliver to them or the additional charges.
Bulky Items
For some items, either due to their size or surprisingly, for brooms and some garden tools due to their long handle, Australia Post won't ship so unfortunately they are only available for in store pickup. If you really, really want it shipped, send us an email and we can get a quote for a courier to deliver it to you. If you do accidentally select this item, we will contact you via email to amend or cancel your order as per your preference.
Click and Collect
Items can be picked up from our store at 284 Albany Hwy, Victoria Park, Western Australia during our normal business hours. If you accidentally select this option and happen to live interstate then we will contact you to arrange a quote for shipping or suggest some great places to visit while you are here to pick up your order. :0)
Back Orders
If an item goes on back order we will contact you to let you know and you can select to; hold the order until the product is back in stock, be refunded for the out of stock item or to receive the order with missing items. If the latter when the item becomes available we will let you know and have it ready for pickup or dispatch it. If a shipped order, you will not be charged any additional shipping for the second shipment.
Shipping Cost Calculation Errors
As wondrous as the technology used to estimate shipping costs is, there are sometimes errors resulting from weird product dimensions or just plain typos when entering all the data in the back end. Everyone likes a freebie however if on the very rare occasion that as a result of any variance, we consider the cost for us to ship your order is excessive we do reserve the right to cheerfully refund your order or agree on a shipping cost.
How To Return An Item
Your item must be in its original, unused condition to be returned, unless there is a manufacturer defect. Please return the item within 30 days of your purchase. 
1.  Please email
support@urbanrevolution.com.au
 to request a refund with reference to your order number.
2.  Mail your returned item to:
Urban Revolution Australia
Return - [Order Number]
284 Albany Hwy
Victoria Park WA 6100
3.  Include in your package a signed letter stating the reason for your return.
4.  Once we have received and inspected your returned item, we will send you an email to notify you that we have received your item and let you know if the return can be accepted. 
Return Exceptions
Some items can not be returned. These include gift cards and some health and personal care items.  Merchandise that has been worn, used, or altered will not be accepted for return or exchange.  Sale items can only be returned if they are defective or damaged.
Restocking Fee and Shipping Cost
We reserve the right to charge a 10% restocking fee for returns, this will be deducted from your refund. We can not refund the original shipping costs. 
Exchanges
You will not be subject to a restocking fee though will need to pay for shipping costs.